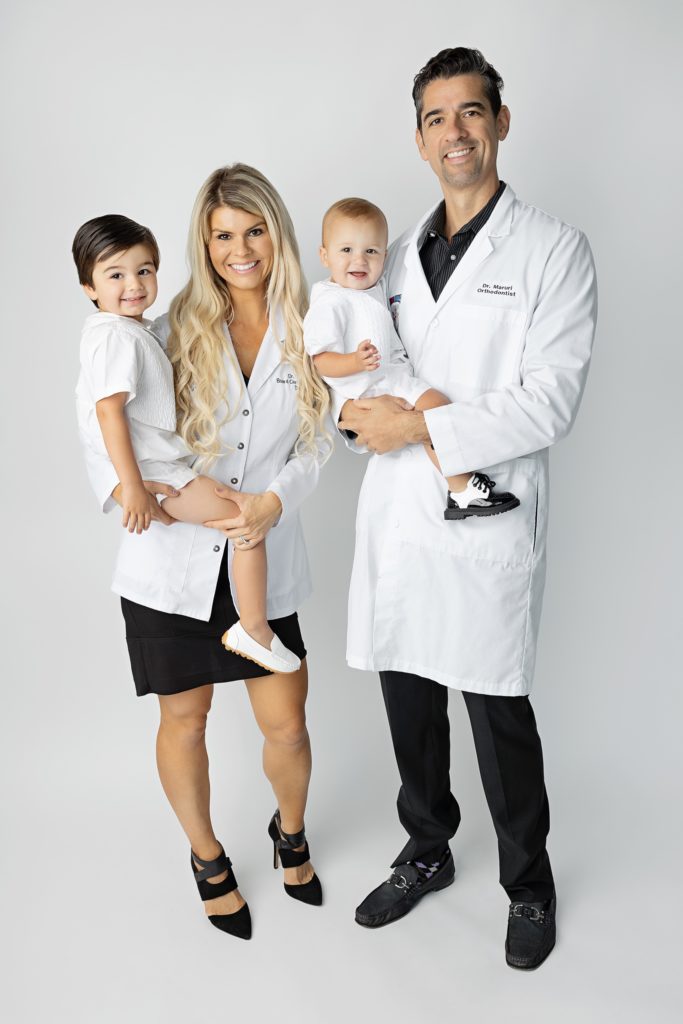 View Dr. Maruri's Resume
Dr. Michael Maruri "AKA Dr. M"
Our Orthodontist, Dr. Michael Maruri, a South Florida native, is passionate about treating his hometown community. He graduated from South Miami High School in 1995, where he was a varsity basketball player. He went on to earn a Bachelor and Master of Science degree in Civil Engineering from the University of Florida, Gainesville, graduating Cum Laude in 2004. After working as a civil engineer at Florida Power and Light, he realized his true calling was to help others and pursued a career in dentistry.
Dr. Maruri received his dental degree from the highly regarded Nova Southeastern University, College of Dental Medicine, in 2005, where he was recognized for his excellence and inducted into the National Dental Honor Society, Omicron Kappa Upsilon. He then pursued further orthodontic training at the University of Colorado Orthodontic Program-Denver, where he obtained a Master of Dental Science Degree. Throughout his orthodontic residency, he trained with leading practitioners and honed his skills in the latest orthodontic techniques.
In his practice, Dr. Maruri is dedicated to providing personalized care and improving his patients' smiles. He has treated numerous conventional orthodontic cases and has collaborated with surgeons at Children's Hospital to provide life-changing treatment for children with cleft palates and lips. He is constantly expanding his knowledge and skills through continuing education, staying up-to-date on new ideas and techniques.
Dr. Maruri is a skilled and dedicated orthodontist who is well-respected by his patients and colleagues. He is a loving family man and enjoys spending time with his wife, Dr. Buscemi, and their sons, Nico and Lucas. When you meet him, you will be struck by his down-to-earth nature and exceptional abilities as an orthodontist.
---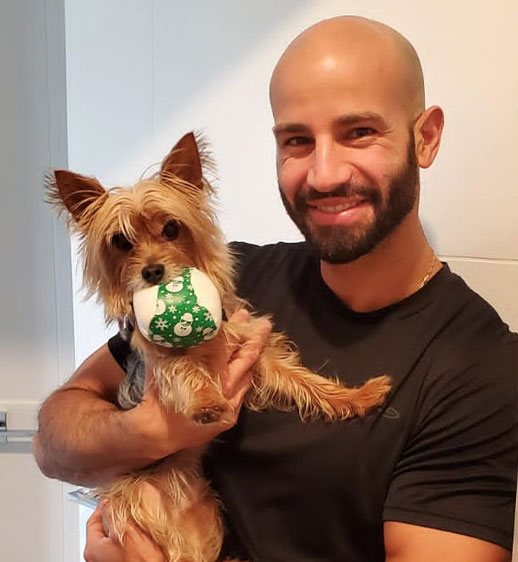 View Dr. Gonzalez's Resume
Dr. Johnny Gonzalez AKA DR. G
Dr. Johnny Gonzalez is a Miami native whose dream of becoming an orthodontist began when he was just a young boy. To ensure his passion was realized, he attended Florida International University and received his undergraduate degree in biology, graduating magna cum laude. Boston University's Henry M. Goldman School of Dental Medicine then offered Dr. Gonzalez an acceptance into their dental program, where he would also go on to earn magna cum laude and a doctor of dental medicine degree. Dr. Gonzalez's dream finally came to fruition when Boston University's renowned orthodontics program selected him for their three-year residency.
Upon completion of his extensive seven-year training in Massachusetts, Dr. Gonzalez returned to Miami to reunite with his family and close friends.
While not practicing orthodontics, Dr. Gonzalez enjoys sports (GO CANES!), going to the gym, washing his car, going to the beach, and having dinner with his family.
---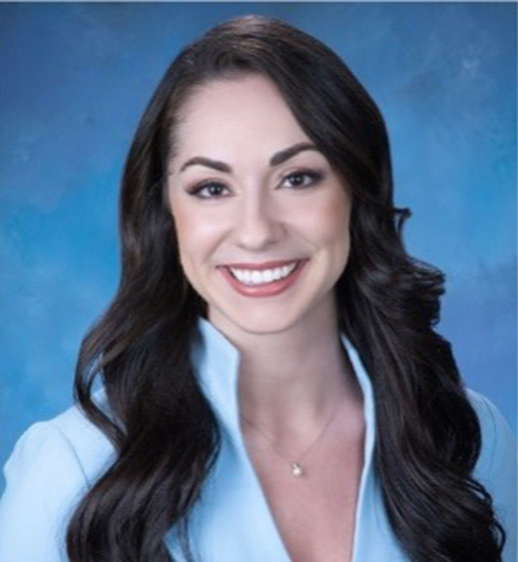 View Dr. Bibi's Resume
Dr. Beatriz (Bibi) Tejera is a South Florida native with family along the east and west coasts of Florida. She grew up in Fort Myers where her dad, an Oral and Maxillofacial Surgeon, first introduced her to Dentistry. She shadowed an Orthodontist while attending High School and has worked to become one ever since. She is beyond excited to be living her dream!
Dr. Bibi earned a Bachelor of Science in Exercise Physiology from Florida State University where she captained the cheerleading team, held leadership positions in her sorority, and completed multiple dental service trips to prepare for her dental training. She went on to become a Doctor of Dental Surgery (DDS), graduating from the University of North Carolina at Chapel Hill Adams School of Dentistry. During her time at UNC, she participated in research resulting in publication, held leadership positions in multiple community outreach clinics, organized and attended a service trip to the Philippines, and met her husband, Will, a soon-to-be Oral and Maxillofacial surgeon.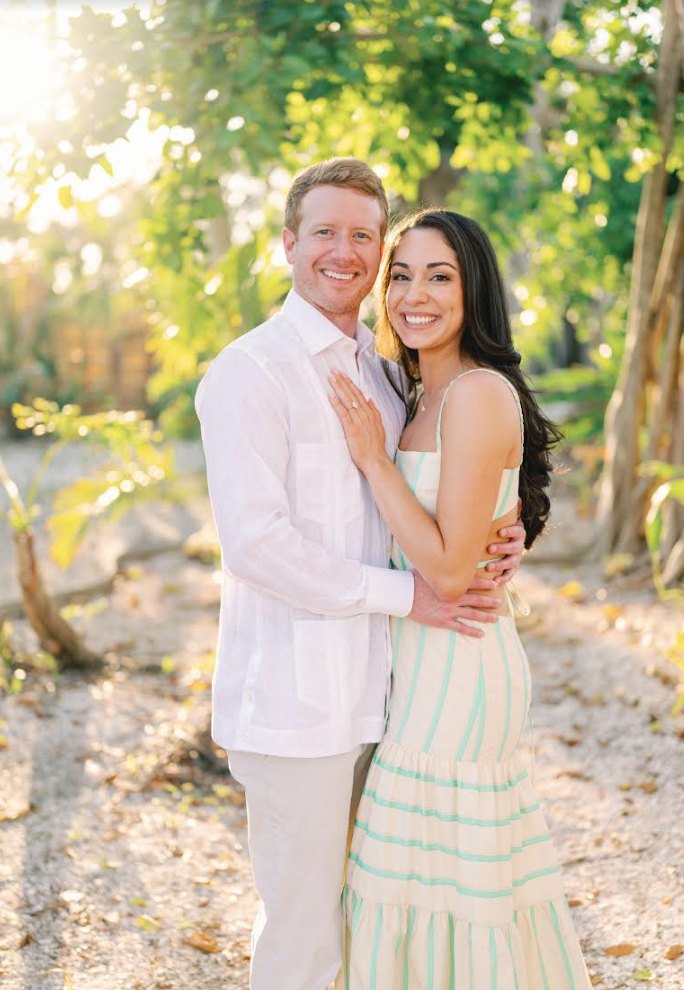 Having spent so much time away from home and family, Dr. Bibi prioritized her residency match efforts to Nova Southeastern University. She and her husband matched together at NSU, and have been enjoying the South Florida lifestyle together ever since. While at NSU, she gained experience in a wide variety of orthodontic techniques and the latest advances in the orthodontic field. Her enthusiasm for education allowed her to fully enjoy her seven years of dental training, and ensures that she will continue to offer advanced and contemporary evidence-based treatment. She is passionate about the community she has served, and feels honored to be a part of each personalized smile transformation.
When Dr. Bibi isn't practicing orthodontics, she is exploring with her husband, spending time on the water, trying TikTok recipes in the kitchen, cheering on her sports teams (Go Noles, Heels and Dolphins!) or going on long walks with her energetic dog, Grady. She loves South Florida and is excited to be close to her family and friends for good!