Meet the Staff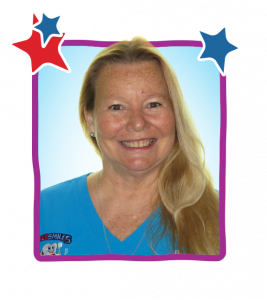 Becky
Becky was born in Dayton, Ohio and moved to Ft. Lauderdale in 1978. She has worked as a Certified Orthodontic Assistant since moving here. You will find her assisting Dr. Maruri chair side, taking digital x-rays, impressions, doing lab work and most importantly chatting with the patients and making them feel part of the team. She is married to Dan and is a "BIG" fan of the Miami Dolphins, Heat and Marlins.
Favorites
Food: Tacos
Movie: "Guardians of the Galaxy"
Music Artist: Kenny Chesney
Color: Aqua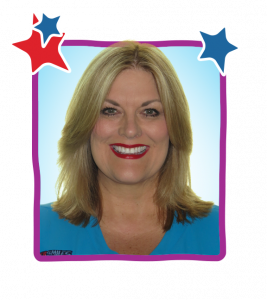 Kimmie
Kim was born in Indiana, and has lived in South Florida almost all her life. She has many years of customer service experience in the banking industry, and brings her friendly personality and skills to our reception desk. Meeting and greeting our patients with a big smile, she is always ready to help you schedule your appointment. She is married to Dan and has a daughter Taylor. She loves live music, going to concerts, traveling, great restaurants and entertaining her friends and family.
Favorites
Food: Everything (and it shows!)
Movie: "Life Is Beautiful"
Music Group: The Avett Brothers
Color: Glitter!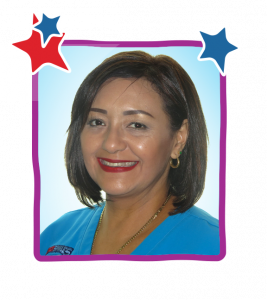 Martha
Martha enjoys working with children and is extremely patient. She has been in the field of dentistry for over 20 years. Martha speaks both fluent Spanish and English.
Favorites
Food: Pizza
Movie: "My Big Fat Greek Wedding"
Music Genre: Enjoys all kinds of music.
Color: Pink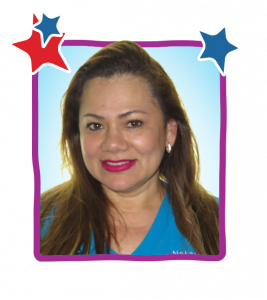 Natasha
Natasha was born in Ecuador and eventually moved to New York for 15 years. She is bilingual in both Spanish and English. Natasha has 2 boys and 1 girl. She has been in the field for 20 years and can do both Pediatric dentistry and orthodontics. Natasha enjoys dancing, cooking, and working chair side with Dr. Buscemi.
Favorites
Food: Peruvian
Movie: "Tarzan"
Music Genre: Reggaeton
Color: Red
Heather
Heather is our Pediatric and Orthodontic Assistant. She became a Certified Dental Assistant (Expanded Functions Dental Assistant) from Broward College in 2016. She enjoys working with children, as she was previously a preschool teacher for 3 years. She is extremely patient with children who are afraid of going to the dentist and makes sure every patient is comfortable and happy. Heather plans on going back to school to become a Dental Hygienist.
Favorites
Hobbies: She enjoys shopping, music, working out, and drumline.
Food: Mexican/Spanish Food
Movie: "The Notebook"
Music Genre: Enjoys all types of music.
Color: Turquoise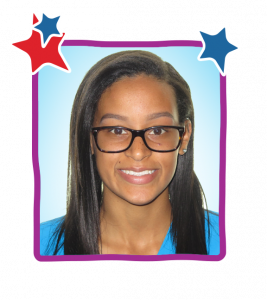 Jokairy (JoJo)
Jojo was born in New York, but raised in Hialeah. She enjoys helping others and making a positive difference every where she goes. Jojo is one of our front staff personnel. She loves to attend church and spending time with family and friends in the outdoors.
Favorites
Hobbies: Exercising and traveling
Food: Latin
Movie: "The Notebook"
Music Group: Elevation Worship
Color: Green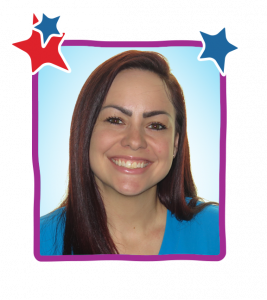 Allison
Allison graduated from Broward College and is one of our Dental Hygienists. She is a wife and is a mom to 3 boys. Dawn also helps in the front office scheduling patients and helps to make the day run smooth.
Favorites
Hobbies: Gym and Beach
Food: Mexican
Movie: "Dirty Dancing"
Music Genre: Enjoys All
Color: Purple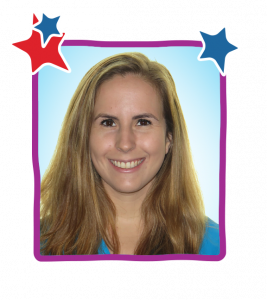 Megan
Megan graduated from Broward College and is one of our lovely Orthodontic Assistants. She lived in Maryland, FL for 9 years. Megan enjoys spending time with her boyfriend and family as well as doing crossfit.
Favorites
Hobbies: Beach and Traveling
Food: Mexican
Movie: "Tangled"
Music Artist: Britney Spears
Color: Purple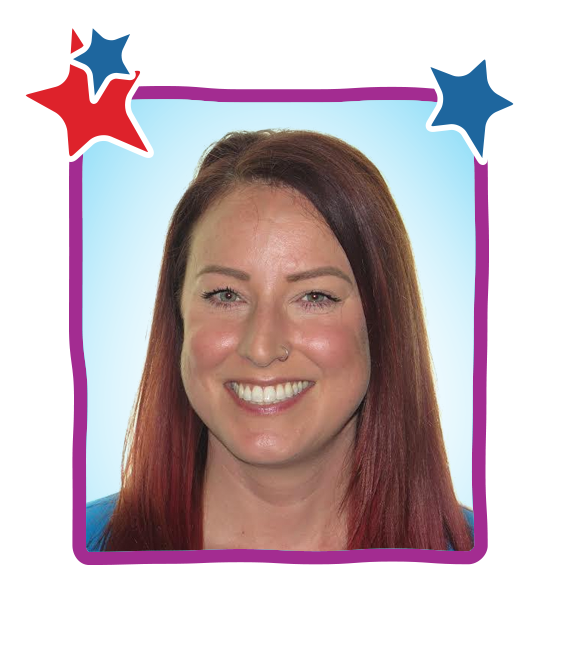 Becky
Becky just moved to Florida in February 2017. She's been working as an orthodontic assistant for 10 years and loves it. Becky is married and has two cats. She loves to travel the world and enjoy new places. She enjoys coffee, traveling, and working out as well as trying new foods.
Favorites
Hobbies: Collecting starbucks mugs from all the places she has traveled to, working out, trying new foods
Food: Mashed Potatoes and Gravy
Movie: "Cruel Intentions"
Music Genre: Any 90's Music
Color: All Colors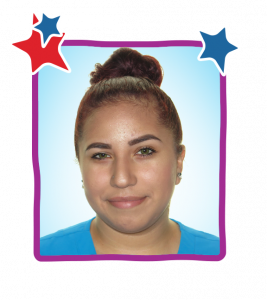 Liz
Liz is on of our front office staff. She makes sure all patients are greeted and taken care of. Liz enjoys watching Netflix in her free time and going on adventures. Her goal is to some day travel the world.
Favorites
Hobbies: Soccer
Food: Chicken Nuggets
Movie: "Cinderella"
Music Genre: Enjoys many
Color: Mint Green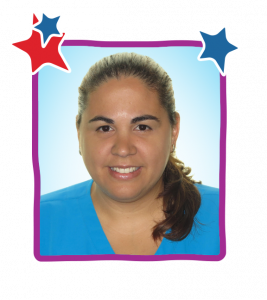 Saray
Saray was born in Cuba and moved to Canada 10 years ago. She began her career as an Orthodontic Assistant in 2012. Saray enjoys working with children. She is married and is a mom to two kids. Saray is our Orthodontic Manager/Consultant.
Favorites
Hobbies: Spending time with her children and family.
Food: Tacos and fajitas
Movie: "Meet Joe Black"
Music Artist: Adele
Color: White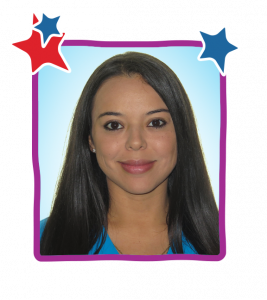 Nicole
Nicole was born in New York, Queens. Her nationality is Colombian. Nicole has had many years in customer service. She has a friendly personality and works the front desk. Nicole is bilingual and takes pleasure with assisting both English and Spanish speaking parents. She enjoys vacations and is a sports fanatic. She is a huge Heat fan.
Favorites
Hobbies: Enjoys going to the movies, beach, hang out with friends and family as well as getting her nails done.
Food: Pizza, burgers, fries, Cesar Salad
Movie: "Fast and the Furious"
Music Group: J Balvin, Maluma, JLO
Color: Purple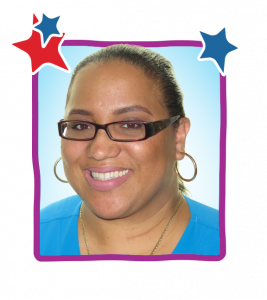 Kim
Kim has been a Pediatric Dental Assistant for over 12 years. She was born in NYC but raised right here in South Florida. She enjoys traveling to different countries and learning about different cultures. Kim enjoys baseball and her favorite team is the Yankees. She hopes to one day visit every major league baseball field in the country.
Favorites
Hobbies: Spending time with family and friends
Food: Spanish
Movie: "A Beautiful Mind"
Music Group: Fania All Stars
Color: Aqua Blue