Meet our Pediatric Dentists
Dr. Buscemi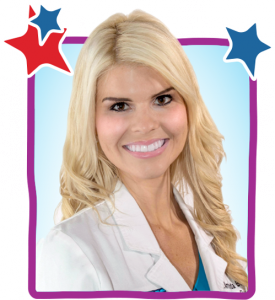 Dr. Amanda Buscemi, is a board-certified pediatric dentist holding Diplomate status in the American Board of Pediatric Dentistry. She is a recipient of the Richard C. Pugh award for scoring in the top 3% of examinees in the nation on her pediatric board examination. Dr. Buscemi was born in Long Island, NY and grew up in Coral Springs, FL. She attended the University of Central Florida where she received her Bachelors degree in Microbiology and Molecular Biology. She received her Doctor of Dental Medicine degree from Nova Southeastern College of Dental Medicine, where upon graduation she received the American Academy of Pediatric Dentistry Award. Immediately after, she completed her two year pediatric dental residency at Nova Southeastern University and Joe Dimaggio Children's Hospital, where she served as Chief Resident.
During her journey doing her post-doctoral training at Nova Southeastern University, Dr. Buscemi received extensive training in behavioral management including advanced behavioral management techniques, including oral sedation and general anesthesia. She received an immense amount of training for special needs children. Dr. Buscemi trained at the Mailman Segal Center Baudhuin Preschool and developed a strong passion for treating children with sensory issues, ranging from children with mild hypersensitivities to children with severe autism. Dr. Buscemi and her staff are well educated on "ABA", applied behavioral analysis, for dental procedures and strongly believe in the rights of all children to have a pleasant dental experience.
Dr. Buscemi also enjoys giving back to the community, organizing an event, which donates free dental exams and services for hundreds of children each year through the "Give Kids A Smile Day" program at Nova Southeastern University and Broward Hygiene College. She is also very involved in her local Dental Society where she organizes and runs community service events for children.
From the very beginning, Dr. Buscemi knew she was destined to be working with children. She has always enjoyed being around children and has the patience and outstanding skills to create the most comfortable and enjoyable dental experience for all her patients. She especially loves taking the time to care for and comfort her patients so that "visiting the dentist" is a rewarding, informative, and all-around-fun experience. Dr. Buscemi also enjoys helping younger anxious patients and enjoys transforming them into kids who are happy to see their dentist again and again. Dr. Buscemi's primary goal is to make each dental visit positive and fun thus making dental appointments pleasant and relaxing for both patients and parents. She prides herself in educating and helping both children and parents in our community toward a lifetime of excellent dental health.
---
Dr. Storch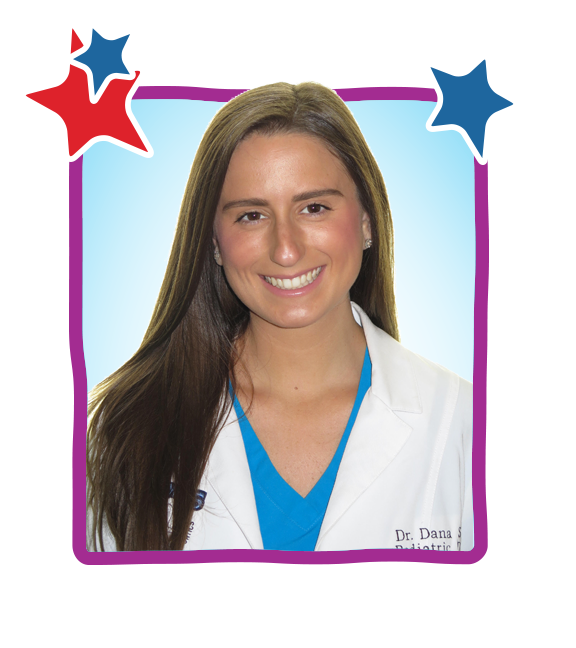 Dr. Dana Storch is a board-certified pediatric dentist holding Diplomate status in the American Board of Pediatric Dentistry. She was born in Long Island, New York and was raised in Boca Raton, Florida. She attended Florida State University where she received her Bachelor's Degree in Sociology and Chemistry. She earned her Doctor of Dental Medicine degree while attending Nova Southeastern University Dental School. Dr. Storch continued her education in New York by completing her two year residency at Long Island Jewish Medical Center in Queens, New York.
Dr. Storch has extensive training with children and young adults with special needs. Her residency education emphasized behavior management, in order to ensure that all patients have a wonderful experience at the dentist. She has thorough training in all levels of sedation, ranging from mild to deep, as well as general anesthesia.
Giving back to the community is extremely important to Dr. Storch. She participates in community service events, such as Give Kids A Smile, that help give back to those in need of dental care.
Since Dr. Storch was a little girl, she knew she always wanted to work with children and young adults. She feels it is imperative for patients to start seeing the dentist by one year of age, in order to help provide a dental education to parents, and to encourage good hygiene habits at home. Patients will continue to enjoy visiting the dentist if they start at a young age.
---
Dr. Brady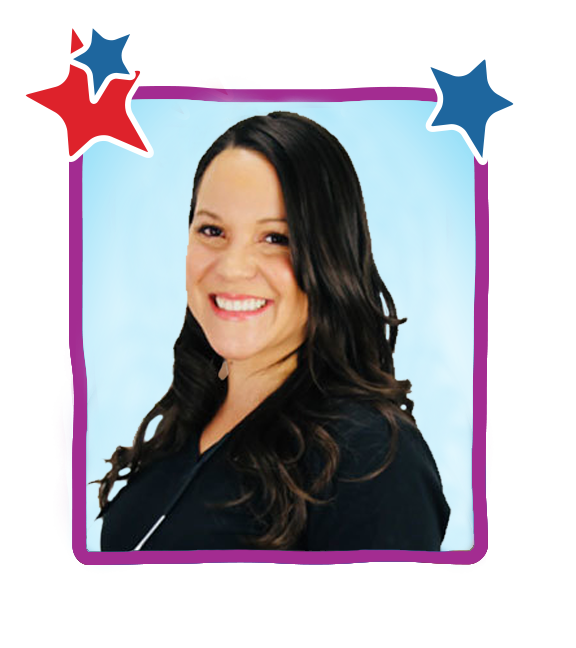 Dr. Tiffany A. Brady was born and raised in the beautiful seaside town of Negril, Jamaica. Growing up with a strong desire to help people, her pursuit of a career in the medical field brought her to the United States where she completed an undergraduate degree in Nursing. Following graduation, Dr. Brady spent several years as a Registered Nurse and worked in both hospital and outpatient settings catering to the needs of severely medically compromised patients.
A fascination with dentistry steered her to further her education at the University of Connecticut, where she earned a Doctorate in Dental Medicine (D.M.D.) on full academic scholarship. Dr. Brady then went on to spend an additional two years specializing in an Advanced Education Program in Pediatric Dentistry where she received rigorous training in treating children with severe dental and medical needs. While in residency, she carried the title of Clinical Assistant Instructor at Stony Brook University School of Medicine and intends to continue to share her knowledge with the next generation of dentists here in Florida. Dr. Brady has clinical expertise in all phases of Pediatric Dentistry including advanced behavior management techniques, the use of conscious sedation and complex dental rehabilitation under general anesthesia for children with special needs and extreme dental fear. She is trained in both Pediatric Advanced Life Support (PALS) and Advanced Cardiac Life Support (ACLS) to protect your child's safety under her care.
Dr. Brady is dedicated to maintaining healthy smiles through positive dental experiences for the pediatric population of South Florida. She is a firm believer of preventive dentistry, but also finds fulfillment in restoring the oral health of children in need. She believes that every child should receive dental care in a warm and compassionate manner and strives to make every patient experience positive and stress-free. She maintains memberships in national and local dental professional organizations and continues to forge ahead with a commitment to lifelong learning. Still, she credits her caring and compassionate approach to her background nursing the critically ill.
While she relishes every patient encounter, Dr. Brady's true passion involves volunteer initiatives geared towards children in underserved communities. She has contributed countless hours to local and international charity events and has maintained a keen interest in Public Health throughout her career. Outside of the office, Dr. Brady enjoys traveling and spending time with her loved ones.