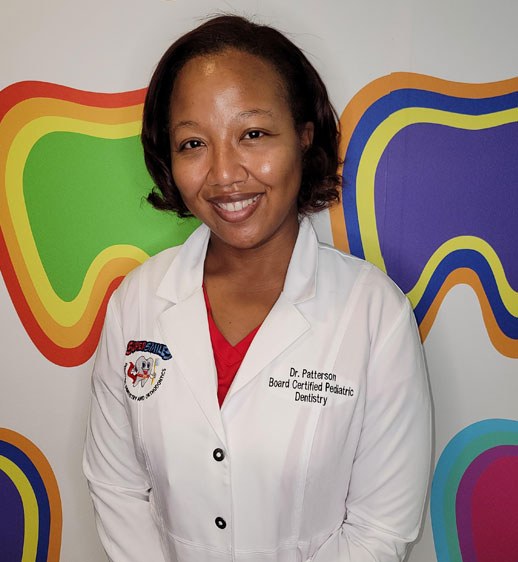 View Dr. Patterson's Resume
Dr. Courtny Patterson
Dr. Courtny Patterson is a highly respected and accomplished pediatric dentist and a diplomat of the pediatric board of dentistry. Born in South Carolina and raised in Maryland, she was inspired to pursue a career in dentistry from a young age by her aunt, who was a dentist.
Dr. Patterson attended dental school at The University of Maryland in Baltimore, where she received a comprehensive education in all aspects of dentistry. After completing her general practice residency, she worked as a general dentist in Maryland for four years, during which time she discovered her true calling in working with children. She realized the critical importance of good oral health and access to dental care for children and decided to pursue a career in pediatric dentistry.
To further her expertise in this specialized field, Dr. Patterson completed a Pediatric Dental Residency at Stony Brook University in New York, where she received advanced training in the treatment of children and individuals with special health care needs. She is dedicated to providing the highest standard of care to her patients and takes the time to build strong relationships with each child and their family.
In her free time, Dr. Patterson enjoys listening to Soca music and watching the movie "Moana." She also loves spending time with her family and friends, traveling, hiking, and relaxing at the beach. With her warm and caring personality, extensive knowledge, and unwavering commitment to providing the best possible care, Dr. Courtny Patterson is a pediatric dentist who truly makes a difference in the lives of her patients.