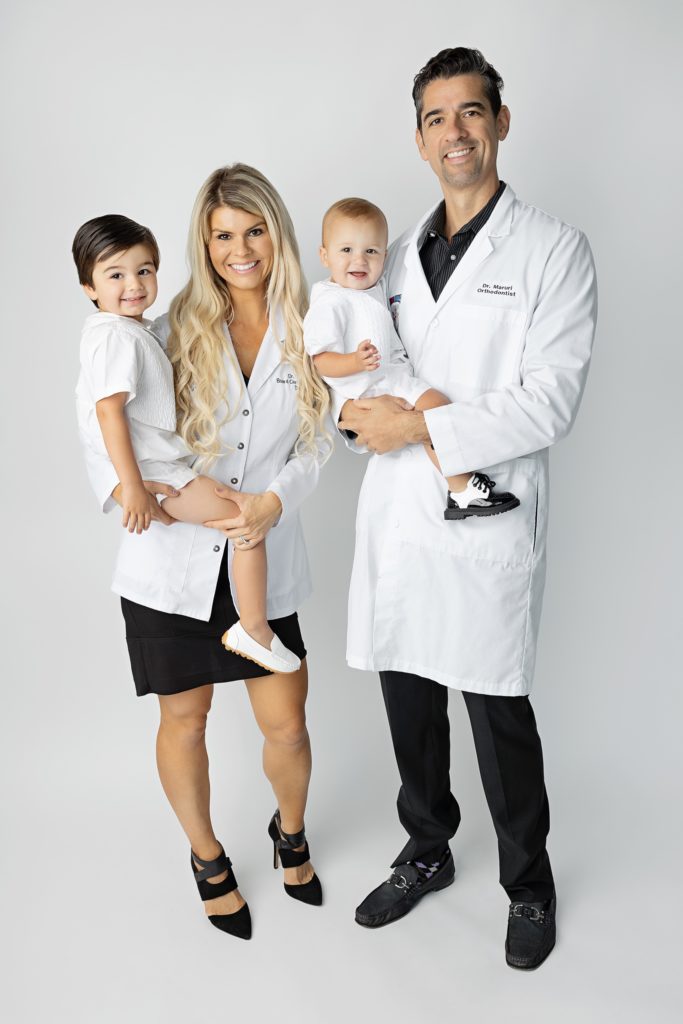 View Dr. Maruri's Resume
Dr. Michael Maruri "AKA Dr. M"
Our Orthodontist, Dr. Michael Maruri, a South Florida native, is passionate about treating his hometown community. He graduated from South Miami High School in 1995, where he was a varsity basketball player. He went on to earn a Bachelor and Master of Science degree in Civil Engineering from the University of Florida, Gainesville, graduating Cum Laude in 2004. After working as a civil engineer at Florida Power and Light, he realized his true calling was to help others and pursued a career in dentistry.
Dr. Maruri received his dental degree from the highly regarded Nova Southeastern University, College of Dental Medicine, in 2005, where he was recognized for his excellence and inducted into the National Dental Honor Society, Omicron Kappa Upsilon. He then pursued further orthodontic training at the University of Colorado Orthodontic Program-Denver, where he obtained a Master of Dental Science Degree. Throughout his orthodontic residency, he trained with leading practitioners and honed his skills in the latest orthodontic techniques.
In his practice, Dr. Maruri is dedicated to providing personalized care and improving his patients' smiles. He has treated numerous conventional orthodontic cases and has collaborated with surgeons at Children's Hospital to provide life-changing treatment for children with cleft palates and lips. He is constantly expanding his knowledge and skills through continuing education, staying up-to-date on new ideas and techniques.
Dr. Maruri is a skilled and dedicated orthodontist who is well-respected by his patients and colleagues. He is a loving family man and enjoys spending time with his wife, Dr. Buscemi, and their sons, Nico and Lucas. When you meet him, you will be struck by his down-to-earth nature and exceptional abilities as an orthodontist.